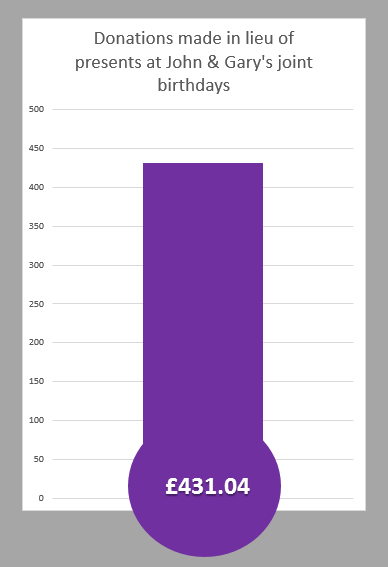 John and Gary have been good friends for a long time and when they decided to have a joint 90th birthday part in March 2015 we were once again overwhelmed by their declaration that they didn't want presents, just donations to Toby's Trust.
As you can see from the totalizer they've raised a huge amount of cash and we're exceptionally grateful.
I'll leave you to decide how old they both were…..