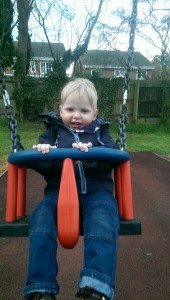 Wow, what a month. I'm sure you are all the same but time seems to be flying by and writing all this stuff down just highlights how much is going on when it feels like the weeks pass in a blur.
The month started on a high, we started having respite for a few hours on a Friday twice a month and the first session fell on the 1st April, the beginning of 'date night'!
Not only did we get to go out for dinner but while Kim went home to be with Toby I made it along to the Carlton Club where our neighbour Hazel had arranged a quiz night. I walked in during the first round, there was silence, people were concentrating and then in I bumbled with all eyes on me, scary!
There were so many people there! Family and friends but also neighbours we haven't met, friends of friends and everyone knew who Toby is. I was asked to say a few words on stage which was terrifying and daunting but seeing so many friendly faces made it easier. It was a fantastic night, everyone had so much fun and staggeringly raised over a thousand pounds for Toby's Trust. Hazel, you are a true superstar.
Seizures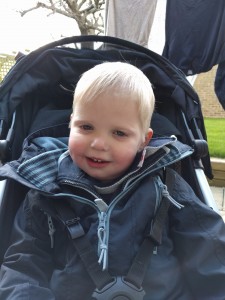 Sadly, we got our usual reminder to not be too complacent only the day after. We walked into town and popped into the Co-op to get a few bits. As we walked through the doors Toby went into a fully convulsive tonic clonic seizure in his buggy.
Being in a public place and Toby being in the buggy made it difficult to react as quickly as we normally would, it took precious seconds to get out of the doorway of the store and get oxygen onto him, he was blue by the time we had him horizontal and breathing properly again. It was a real scare for us.
We will never get used to it.
Over the month Toby's 'partials' have continued to get worse and worse, a bad day used to be 30-50 jerks, twitches and absences, it's now 200 or more and starts from the moment he wakes up. It makes it very tiring for everyone who looks after him. We worry about the impact on our parents particularly.
The absence seizures are becoming more worrying, he literally goes unconscious for a second or two, which doesn't sound long but when he's standing leaning over a table or crawling it means he crashes head first into the floor, table or other sharp corner. Whoever is caring for him has to watch him like a hawk.
It's got so bad we're now using a helmet through the worst parts of the day to try and protect his head and face as the poor little man is getting a bit battered.
Give us a lift?
As I mentioned in the last update the council have agreed our requirement for a lift in the near future to ensure we can always get Toby up and down stairs, this is all well and good but it's so hard trying to imagine what that actually looks like, can you think of a place in your house where you can carve the ceiling out to get a lift up and down with 2.5m clearance for the lift and door to open?
Fortunately, a new friend of Toby's (cheers Bugs) arranged for us to meet another family in Olney who have recently had a lift installed.
Their little girl has a nasty muscle wasting condition which means she's wheelchair bound, the lift has given her a real sense of independence as she can now go to her own room whenever she wants which is great.
Seeing the lift in a house put it more into perspective for us as well, in truth we hate the thought of carving the house up but we know that at some point in the not too distant future we'll need it as Toby is getting too heavy for everyone to carry up and down stairs.
Seeing the lift has made us think again of the house and what we need to do to get it future proofed for Toby's requirements.
Education, Health & Care Plan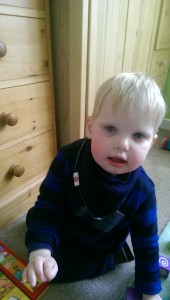 We've had several meetings about Toby's Education, Health and Care Plan, previously known as a statement, over the last few months and had a meeting with the council to review the first draft of the plan. This is a massive legal document that says what provision and outcomes everyone is expecting for Toby for the next 5 years, so we have to get it right!
The meeting went really well, thanks to the input from all the professionals who work with Toby and seemed quite straightforward so fingers crossed it'll get signed off without too much hassle.
One thing to come out of it is Toby's schooling, he's been given a place at Redway, the special needs school in Milton Keynes, which caters for all kinds of physical and mental disabilities.
I had a really good meeting with the nursery class teach, who happens to live locally and we discussed how everything would work and what to expect, the biggest thing for us is their specialist medical knowledge and how common seizures are with the children at the school. It feels like Toby will be in the right, safe place and we all think he's ready for the additional stimulation and specialist input.
Our little boy is growing up!
Great Ormond Street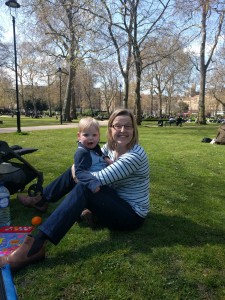 Last week saw us take the 'bus' (our Ford Galaxy, it's massive!) down to London to see Prof Cross again. While she doesn't have a magic wand and there aren't any other options in terms of drugs (at this point) she is decisive and we like that. Based on her extensive experience she'll make decisions about amounts of drugs and we'll happily follow her advice.
Tobes was brilliant in the car, in the park having lunch and in the appointment. A whole day with not much time to wriggle around and he was as good as gold.
A key decision that came out of the meeting was to come off the ketogenic diet. Toby has been on it for 9 months and sadly it has not helped to reduce his seizures. It's disappointing that something else has not worked however it will be great if he can eat normal food if he wants to, although it'll take months to organise everything to wean him off it.
Random Acts of Kindness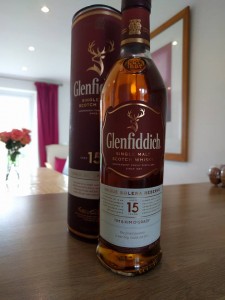 The unexpected things in life are often the nicest and we've had many RAK's this month.
Kim went on a spa day with her sister, Karen, and came back with coffee and the biggest bag of chocolate you've ever seen to give us much needed sustenance, and a generous donation to Toby's Trust from a variety of fundraising activities.
Karen Braithwaite sent us a beautiful (looking and tasting!) personalised bottle of whiskey.
Becca sent us a wine and cheese gift box which didn't last long.
Naomi dropped off a ready meal and some goodies which were lush.
Toby has had some wonderful new books from Granny Gill and Aunty Vic, as well as a very funky bubble gun from Nanna and Grandpa. Toby does love his bubbles.
We are so lucky to have such kind and thoughtful people in our lives. Not sure what we've done to deserve any of these but they are such thoughtful gifts that it really does put a smile on our faces.
Thanks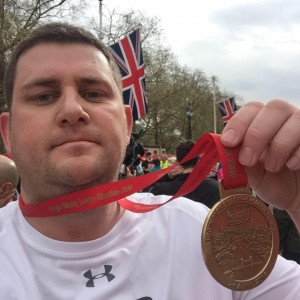 As well as Hazel's quiz night other folk have been amazing, as ever, and have raised loads of money for Toby's Trust.
Good friend Jim and his mates completed a gruelling endurance cycle race of 83 miles in one day and asked for sponsorship.
Local friend Rob has a whole package of events lined up, the first of which was running the London Marathon which is a massive task and one I'm really pleased to say he completed successfully. He has also got an auction and a gig lined up with half of the proceeds going to William Crooks Bright Future Fund which supports Great Ormond St Hospital and the other half to Toby's Trust. Truly amazing.
And finally
It's Kim's birthday, we have respite in and we're off out for the night, get us!
We're also away at Helen House this weekend and for the first time are planning on staying away for two whole nights, my Mum & Dad have generously offered to stay in HH to be around for Tobes and provide much needed cuddles which is great but it means we get to be ourselves for a whole weekend! Look out Woodstock we're coming!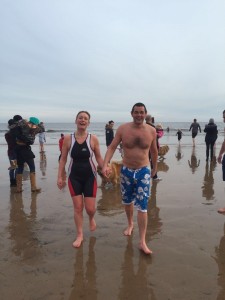 Final thanks and good luck to our great friends Helen & David, they are competing in the Ashington triathlon on Monday which is mind boggling in itself, more so when you consider the weather forecast is literally 'baltic' good luck guys, we think you're amazing.