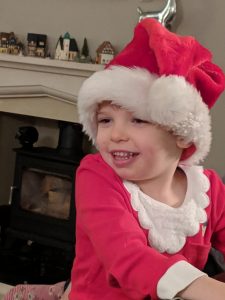 Happy New Year!
I hope you all had a lovely Christmas with family and friends
As 2018 is over we thought it would be good to look back over the last twelve months and talk about the highs and lows with a view to a better 2019, so, in no particular order;
Toby started eating again, slowly at first but by late spring he was having all his meals orally, and like most kids he's got a sweet tooth
Toby turned 5! A milestone that seemed impossible when he was little and all the seizures were prolonged
He ate his birthday cake, the first time in years he's actually wanted/been able to eat it
We got planning permission for a front extension to build a wet room and bedroom downstairs for Toby
The extension started and got to a great point before Christmas with rooms built and plastered
We managed several holidays with Toby from Center Parcs to Mersea Island and the North East
Toby loved going to Center Parcs and playing in the pool, he even managed 90mins before a seizure one day
After 5 years of living with Dravet the relentlessness and unpredictable nature of Toby's condition has taken its toll, resulting in Kim being signed off work for a month with exhaustion and us struggling as a family to keep going
We weaned Toby off Sodium Valproate, a drug we've never liked
Toby bashed his face and mouth at school killing one of his front teeth which will require a general anaesthetic at Great Ormond Street to remove it in the new year
Thanks to research by our good friend an pharmacist Karen, Toby started a different drug, Potassium Bromide, which seems to have helped reduce the frequency of Toby's seizures without the zombie like effects of many anti-epileptic drugs
Toby's grown out of his travel cot but clever Mummy, Nanna & Grandpa made a new, bigger one which didn't cost £6k and is personalised with his name and some very cute dinosaurs
Toby loved playing in the paddling pool in the summer and coped a lot better, it wasn't as bad a seizure trigger as before
Toby had 175 fully convulsive seizures throughout the year, lasting between 2 and 5 minutes, as well as countless small ones. A two minute seizure is likened to running a marathon so Toby's 'clocked up' over two thousand miles worth of physical exertion
Toby was rushed into hospital with suspected meningitis, while we were in Bologna and he was in Helen House, thankfully, it wasn't and he was well cared for by his grandparents
Toby is now in Pirates class at school and is doing brilliant and settled really well
Toby now gets a taxi to school and loves seeing his team consisting of his driver, escort and a member of his class each morning
Toby had a good Christmas in a place he had only been once before (his uncle's house), and enjoyed his turkey dinner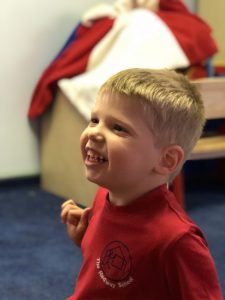 There's lots more of course!
We've all been incredibly fortunate to have such kind and generous people around us, people who've supported us emotionally, physically and financially, it's meant so much to us.
Lots of you have been very generous with donations to Toby's Trust and now we've started the build for Toby the financial support we have had has come into it's own, we've had to pay the builders and then wait for the council to pay us for some of the money, Toby's Trust has been the buffer that's meant we can afford to do that. We had no idea what Toby's needs would be when we started Toby' Trust. We had no idea that our you'd be helping us to create a safe space for him downstairs that meets his needs. It's such a relief that it's nearly finished after deliberating over what we should do for so long.
There's also folk who've given us some money to treat ourselves, to you we owe a massive thanks as it's helped us retain a sense of who we are and enjoy some time together as a couple so we can stay strong and keep giving Toby the best life we can.
To all of you who read this, comment on Facebook and talk to us and Toby in the street, thank you, it really does mean the world to us.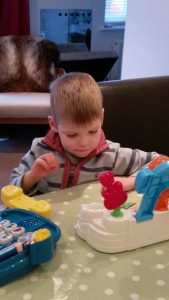 We hope 2019 is a great year for you.